Are you looking to become a Wholesaler of international prepaid phone cards, Mobile Vouchers, International Top up credit and Pin less products? Cellco Plus Wholesale option is designed to fulfill your business needs without the hassle of waiting for physical cards delivery. You can offer variety of calling cards, prepaid phone cards, Pinless products and Top up international credit to your customers without Extensive investments. Prepaid Phone cards and Top Up International Credit market is vibrant and growing at a fast pace.
There is a high demand for international prepaid phone cards, Mobile Vouchers, International Top up credit and Pin less products. We offer attractive Reseller options with a variety of prepaid phone cards tailored to your customer's needs providing promotional support to enhance your ability to market your products to your customers efficiently and increasebusiness opportunities. You can select through online portal and actual physical cards.
To learn more about how to become a reseller, please fill out the Contact Us page or call us at 416-848-0127
Here are some of the advantages of our service:
Competitive commission
No Inventory (online portal)
No Setup fee
7 days reseller support
Mobile Voucher is a prepaid one time voucher used for toping up mobile account. The minimum payment to top up an account is depended upon
the mobile account. We provide Mobile vouchers from well known, established and reputable Canadian service providers. Now it is easy to offer all Canadian prepaid mobile vouchers under one account.
No set up fee
No activation fee
Convenient
Easy to print
Recharge PIN online or by phone
We are committed to provide our resellers with the best card selections possible. We offer famous brands and a variety of international calling cards and prepaid phone cards.
Most calling card service providers offer different type of calling cards and services. For instance:
Expiry Date
Short expiry 
Long Expiry
No Expiry
Daily Charges
Daily charges
Weekly charges
No charges
Other
Per Call Charges
Call Increment
Maintenance Fees
Tax
Toll Free Surcharges
We always offer great value for your Business while maintaining optimum quality.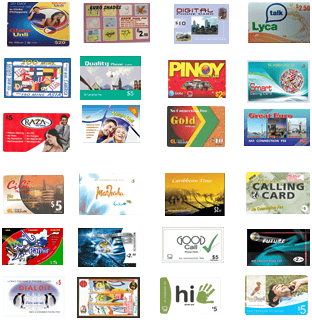 Hello Bolo and Direct Dial pinless services are in the market for over 10 years and have over hundred thausand active customers combined. Pinless Service is one of the most reliable and affordable service in the Canadian Market. It has built its reputation and value in the Canadian market through service reliabelity, rate and ease of use options. Pinless service are accessible from all Over Canada, USA, Huwaii, Alaska and Caribbean with some exceptions Hello Bolo and Direct Dial Pinless Service's unbeatable rates puts it among the top service provider in the long distance industry in Canada
Competitive Commission
No Expiry
No Pin required
No Contract
No Fees
Free One Touch Dialing Service
FreeSpeed Dialing service
Low rates and excellent quality
7 days customer service
Top Up International is the easiest way to send credit to certain international cell phones worlwide. The credit will be received on the mobile account as payment to mobile service provider.
Our unique Top up Intrenational system provides top dollar value for your customers to most service providers in that country
No set up fee
No activation fee
Convenient
Easy to Use
SMS notification
Recharge History